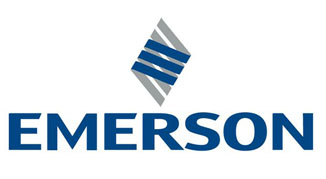 David Farr, CEO and chairman of Emerson, on Thurssday unveiled his company's plan to support the Ferguson area by targeting early childhood education, jobs for young people, and college, technical and business development training.
Dubbed "Ferguson Forward," the plan includes more than $4 million in new funding as well as a redirection of half of the company's existing commitments to theUnited Way. Along with its partnership with the New Horizons Early Childhood Education Center in Ferguson, Farr said it was developing a plan for an early childhood learning resource center to support all early childhood programs in the area.
The Emerson plan also includes a $750,000 funding commitment to support youth employment in North County. Farr saidEmerson will work with MERS Goodwill Industries and the STL Youth Jobs program. The company will also fund 100 jobs for Ferguson-area youth ages 16 to 23.
The Ferguson Forward plan also includes funding for higher education. Emerson will provide $1.5 million over five years to the Opportunity Scholars Program through theUniversity of Missouri-St. Louis, a program that helps train under-represented first-generation college students in the STEM fields (science, technology, engineering and math). The funds will go toward 30 annual scholarships for students graduating from the Ferguson-Florissant, Normandy, Jennings, Hazelwood, Riverview Gardens and Ritenour school districts, with preference going to students studying business and STEM fields. The funding commitment matches what Emerson has given during the past five years.
Farr said Emerson will also expand its partnership with Ranken Technical College in north St. Louis with a $1.75 million commitment for five years. The funding will go toward scholarships for students from Ferguson and North County studying technical and trade skills. Emerson has committed another $100,000 over four years for scholarships at Cardinal Ritter High School, a private school located north ofSaint Louis University.
Finally, the plan calls for Emersonemployees and managers to counsel adults from Ferguson and North County on business skills such as accounting, finance, IT, logistics and more.
Emerson has been headquartered in Ferguson for the past 70 years and previously announced a plan to add a $25 million, 150,000-square-foot facility on its Ferguson campus that will hold 200 jobs brought from another Emersonfacility.