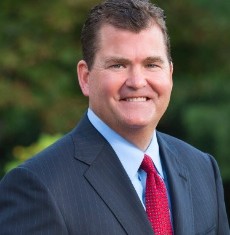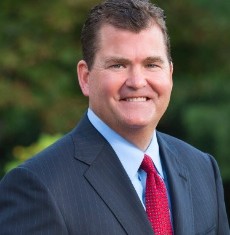 LETTER FROM THE CEO
There are a myriad of problems and solutions to the Ferguson issue. In addition, there are many great people and organizations working on the ground with viable solutions. Ferguson 1000 Jobs has placed our focus on the areas of job creation as one of the solutions. We will continue to work with other organizations to address the needs of the community while providing real answers to job creation. One of our initiatives is a focus on technology.
As we develop strategies for job creation for Ferguson and surrounding areas, part of the solution should be technology. Granted, the tech industry here is tiny by comparison, but St. Louis is starting to show up in statistics as a growth market.Bureau of Labor Statistics numbers confirm that in one key category, computer systems design, Missouri led the nation in percentage growth l. The technology scene in St. Louis is being profiled across the country as an up and coming tech city. We must integrate Ferguson and surrounding areas in this technology growth.
There is a direct correlation between Ferguson , Mo. ( St. Louis ) and technology. Many African Americans who grew up in St. Louis, got a good education, secured good jobs at McDonnell Douglas (now Boeing), General Motors, Chrysler, Emerson Electric ( Technology companies)   or elsewhere, and are better off economically, moved into various suburban communities in North St. Louis County — Normandy, Florissant, Bellefontaine Neighbors, Jennings, Berkeley .Dellwood and elsewhere. This illustrates how technology jobs contributed to our economy and stable neighborhoods.
This is a hard working  neighborhood, church going and middle-to-working class community with families struggling economically to keep their heads above water. There is also a smaller but growing poor community in Ferguson due to job loss and limited skills. It reflects what's happening in America generally. When journalists and politicians speak of a dwindling middle class that's under economic assault and a poor community that's getting bigger, they're talking about Ferguson. Independent of the racial demographics and dynamics of Ferguson, Missouri, there's a "Ferguson" in every community in the nation.
Technology jobs and training can be an alternative and solutions to the unrest in Ferguson. Technology jobs and training with an emphasis on inclusion will not only benefit the African American community but our St. Louis region as a whole as new products and a more technological workforce is developed.
That's why we are excited about the partnership with Global Hack III and the Ferguson Hack A Thon. On December 6-8 teams will come together to address a concern that Emerson Electric has. The teams will work around the clock all weekend to come up with the best solutions. The prize for the best solution is $50,000. This provides see money for the idea to be developed even further. Such partners as Bank of America, Emerson Electric, Regional Commerce Growth Association, see the value in the partnership
The opportunity to bring this type of platform to Ferguson, will be the first of many projects that will highlight the skills of the Ferguson residents and surrounding areas..  We have a wealth of talent in our community. It is necessary to have fertile ground. If the residents see and participate in these types of events, then we can work together on the rebuilding of such.
Technology isn't the only answer for Ferguson, but it integrates all parts of our lives. This is simply one step in the positive direction for growth in Ferguson and our entire region. We have the opportunity to change the face of the bad press that our city has seen over the last 3 months. We will continue with your help to target those companies that want to help rebuild Ferguson and surrounding communities through jobs in all facets of the industry, especially those in technology
Dave Spence
CEO
Ferguson 1000